When you can't sail, fly.
We believe that electric aeroplanes will become part of our sustainable future.
To kick-start our interest in aviation we put the spotlight on our friends at Equator Aircraft, who are building a high-performance flying boat.
The idea for the Equator P2 Xcursion came to life in a small garage outside Oslo, Norway. The founders story and approach fit perfectly with our common vision, and is based on passion, willpower, focus and a lot of sacrifices. Once the flying boat is in the air, they will join our growing fleet of EntrepreneurShipX boats (and now, planes!).
"We're solving the age old challenge of creating a flying boat with high performance"
Since the dawn of aviation, pilots have dreamed of utilising the sea and lakes to land their aircraft, but still be able to sustain high speeds at low fuel consumption, to ensure long range. According to Thomas Brødreskift, CEO & Industrial Designer at Equator Aircraft, this has not been solved for multiple reasons. Heavy, bulky engines on pylons, tails or behind the cabin increase drag, and the necessary support geometries for landing in water add to the problem.
The P2 Xcursion solves this challenge through four important independent factors:
01. FLOATWING
The floatwing removes the need for external high drag support geometries, and provides high stability.
02. MERGED HULL GEOMETRY
The fuselage has an aerodynamic forward geometry merged with the boat hull further back for minimizing drag on the boat hull section.
03. ELECTRIC MOTOR
The electric motor ensures smooth aerodynamics and lower weight. At the same time, we move the bulk and weight down into the hull for optimized stability in water.
04. LAMINAR FLOW
Drag is kept low over all with a laminar flow fuselage, canopy and airfoils.
> To learn more visit Equator Aircraft
You can also read about Avinor and the Norwegian focus on electric aviation in this series of news articles.
Optimal water handling and operation
We have special interest in the optimal water handling and operation of the P2 Xcursion. A special feature when in water, the M97 electric engine is reversed when you pull the throttle all the way back and actuate the wheel brakes. You can brake and reverse the plane aerodynamically in water, a dream for any seaplane pilot.

A sea rudder is embedded in the rudder itself and when deployed ads control capability. The air lubrication system is an experimental system designed to lower drag when taking off from water. Air is pumped through tiny holes in the hull and reduces friction.
The canopy is moved all the way back to ensure you really feel like you are in a boat on water, exiting and entering the aircraft over the nose or sides, like you would in any small leasure boat.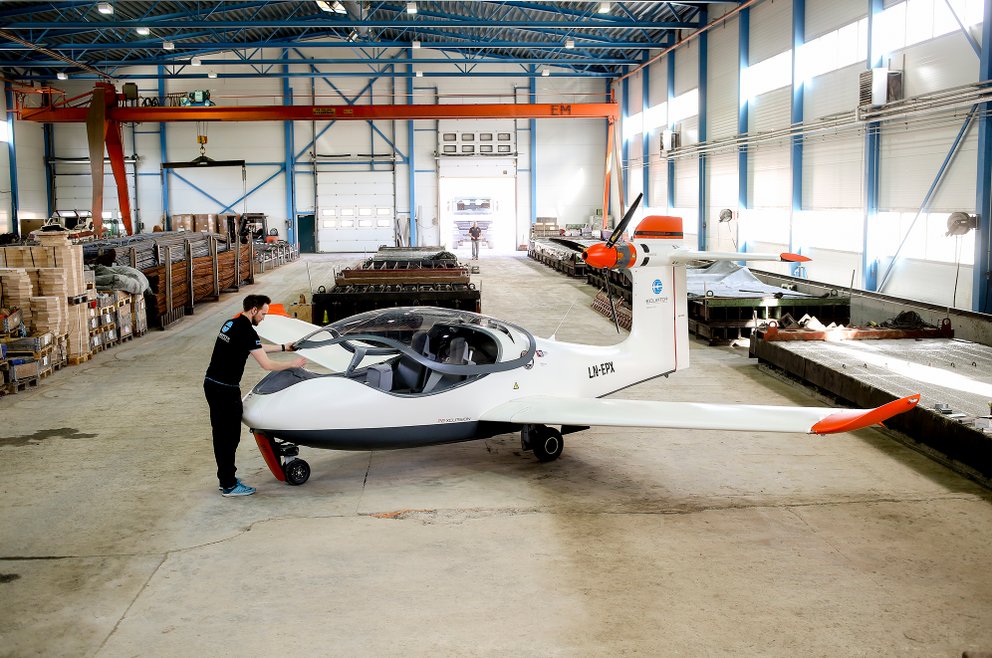 Sounds like your thing? Why not become a Beta-Builder?
Equator Aircraft is looking for 10 expert builders to take part in their Beta-Builder program. Download their info pamphlet here, and send them an application if this is something you'd like to take part in. The Beta-builders will be selected by the beginning of 2018